Compliance and Credentialing
MedTrainer
Using a single platform, MedTrainer has taken on the mission to solve healthcare's largest problems. Through compliance, learning and credentialing, MedTrainer is passionate about supporting and becoming the best compliance solution for every healthcare organization. MedTrainer offers training experts, compliance gurus, credentialing pros, and accreditation aficionados to help make onboarding and future processes simple.
See flyer for exclusive offers to OneHealth Nebraska members.
Kendrick White
kendrickwhite@medtrainer.com
Cell: 816-519-8843
Office: 949-994-5755
Website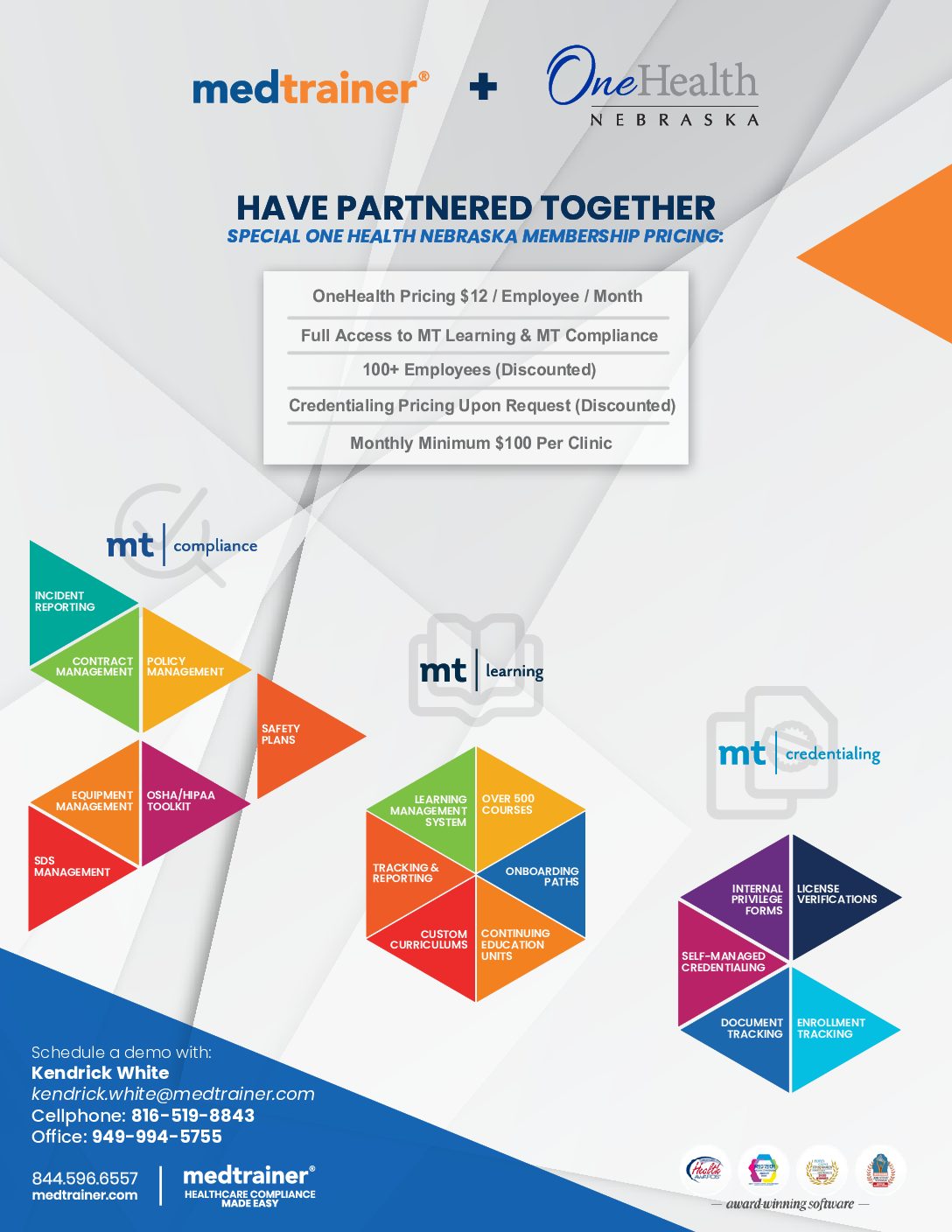 Location
OneHealth Nebraska
4600 Valley Road, Suite 400
Lincoln NE 68510
An independent physicians association dedicated to supporting and growing independent medicine in Lincoln, Grand Island, Crete, Auburn, Hastings, Bellevue, Holdrege and Kearney.