UBT Physician Mortgage Program
UBT has recently partnered with OneHealth Nebraska to offer their Physician Mortgage Program. Due to a physician's unique situation, UBT understands that financing a home after finishing college and residency can be tough. With UBT's Physician Mortgage Program, they offer low down payments on loans, a competitive 6- or 7-year fixed rate with up to a 30-year amortization, along with Wealth Management Services and a Premier Checking Account.
Browse UBT's exclusive Physician Programs.
Tony Miller
Vice President
Private Banking
tony.miller@ubt.com
402-323-1328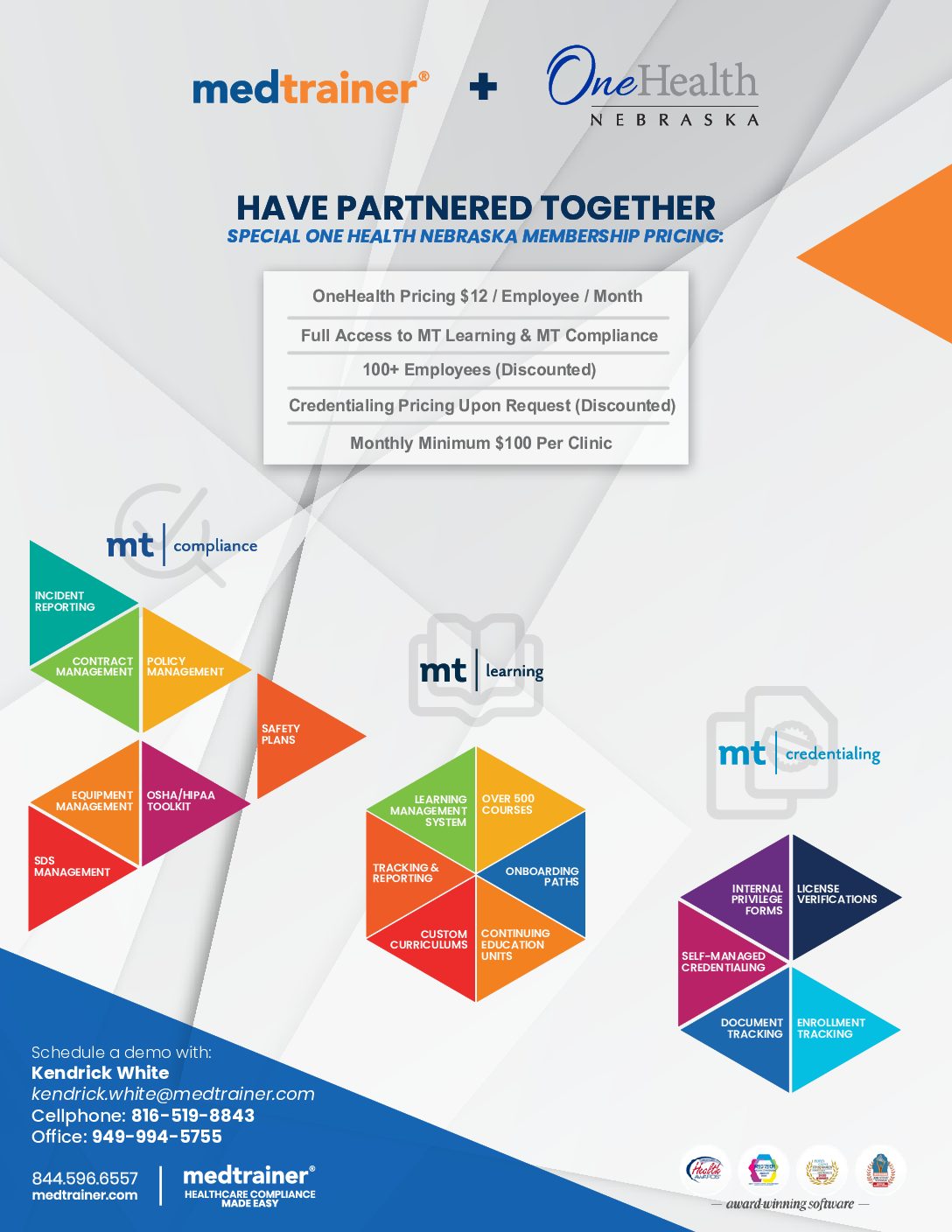 MedTrainer
Using a single platform, MedTrainer has taken on the mission to solve healthcare's largest problems. Through compliance, learning and credentialing, MedTrainer is passionate about supporting and becoming the best compliance solution for every healthcare organization. MedTrainer offers training experts, compliance gurus, credentialing pros, and accreditation aficionados to help make onboarding and future processes simple.
See flyer for exclusive offers to OneHealth Nebraska members.
Kendrick White
kendrickwhite@medtrainer.com
Cell: 816-519-8843
Office: 949-994-5755
BEST CARD
Best Card has an affordable and reliable credit card payment solution for your office. Streamline your operations with Best Card's full suite of payments products and services including recurring payments, online bill pay to receive payments from your website, and many more additional add-on features to help eliminate stress and improve work flow.
Tim Seffron | Business Development Manager
Best Card | 900 S 74th Plaza Ste 303, Omaha, NE 68114
p (402) 682.7994 | f (866) 670.8944

Location
OneHealth Nebraska
4600 Valley Road, Suite 400
Lincoln NE 68510
An independent physicians association dedicated to supporting and growing independent medicine in Lincoln, Grand Island, Crete, Auburn, Hastings, Bellevue, Holdrege and Kearney.